If anyone'd like to provide input either in suggestions or put forth national agendas, please do so here!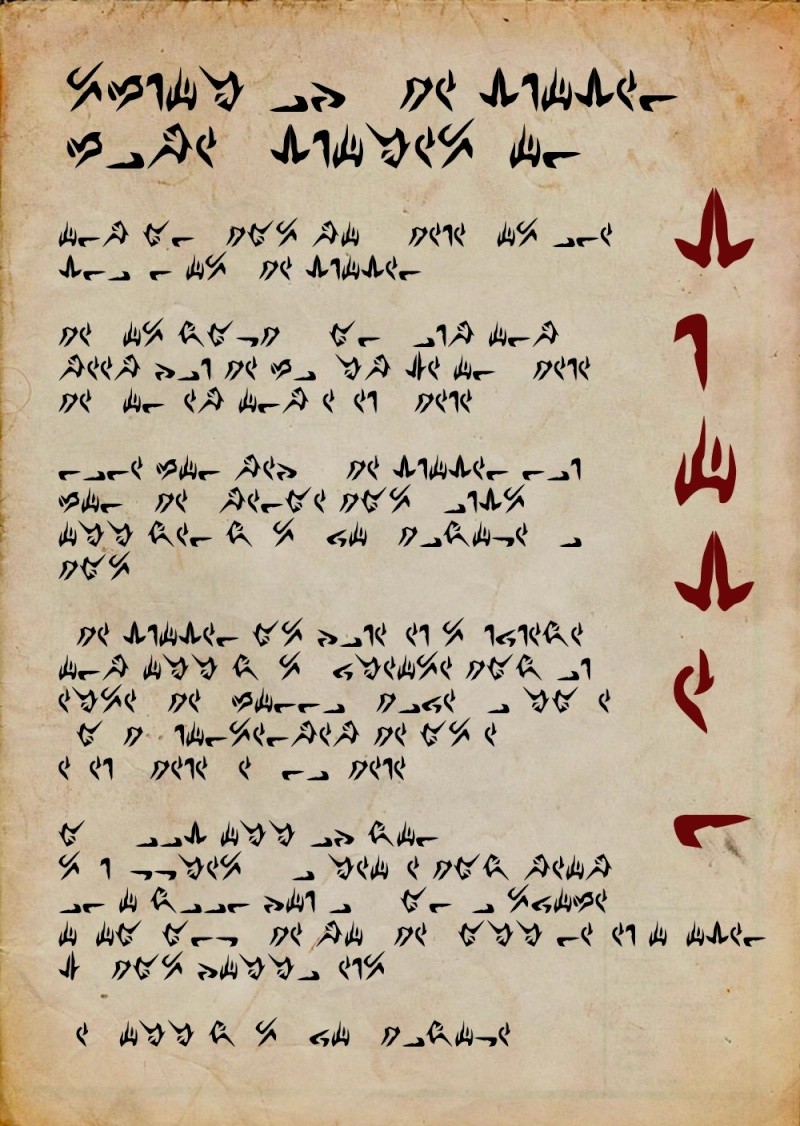 The Codex of the Kraken, it states clearly that the Kraken is waiting to be awakened on a moon is the far reaches of the Kerbal system! Elukistan must work at all costs to create exploritory ships to explore said moons before said Oflesh (burn the heretics forever) come across this moon. If we are ever to gain the favor of the divine beast we must be there first, so Kraken's speed our fleets!



Posts

: 93


Join date

: 2015-02-19


Age

: 58


Location

: Someplace, probably planet Earth, maybe...



Also, since the rediscovery of Texture Replacer, factions may now have unique suits and faces for their Kerbals. Each Kerbal may be unique in a nation as textures are assigned on an individual basis.
What this means: A kerbal may have things like their visor color changed, their EVA suit texture changed, their IVA suit texture changed, and their head/face textures changed. So things like rank symbols, military patches, facial hair, hair, 'gender', and such can be added/modified. Because it these are on the texture level, I can do really whatever I want to a Kerbal aside from changing the actual model.
Example Images From The Texture Replacer Thread On The KSP Forums:
For reference on Kerbal management, I'm probably not going to put more than 50 Kerbals in one nation. Any more initially would just expand the time until anything can happen. Though this upper limit is a slight conundrum as at the time of writing Miobar would have like 160 Kerbals

Solution? Halve the army. They don't need all those 17 divisions.
EDIT: Drastically reduced Miobaran military to a more sensible 73 Kerbals. Initial Kerbal numbers
will not
exceed 100 Kerbals.
Currently working on a simple HexaCorp suit base, get a feel for how the textures are mapped. So far I've done a helmet, it's visor is heavily tinted black with a slightly visible HUD, the exterior is a dark grey with orange stripes in the stock configuration. Will do some testing and maybe get some pics tomorrow.
EDIT: Suit in action
Spoiler:
On the Elukistan suit please bestow a grand Huttese "K" on the back of the tan helmet with brown inlays and secondary textures, the "K" is purple.



Posts

: 93


Join date

: 2015-02-19


Age

: 58


Location

: Someplace, probably planet Earth, maybe...



Do you find this suit to be satisfactory?
There is also an IVA suit that is different from the EVA suit. EVA is what is worn outside a craft, IVA inside.
I can also add individual things like name plates and rank symbols, not all your Kerbals have to have the exact same suit texture. The configuration of the colors (IE, where the orange is on HexaCorp suit) can be altered too. The texture's just an image.
Eluskistanian and Miobaran Suit Side-By-Side:
With the addition of part welding, craft that are larger, more complex, and/or otherwise not-very-feasible are now much more possible.

How? A part in KSP is an independent physics object with its own rendering and simulation. Normally, each element of a craft would be 1 part, so unless you used larger parts massive craft would be lag-a-thons if not an outright crash, or many craft (even if they're simple) together in loading range are also victims.

What part welding does is it allows one to put multiple elements into one part. For example, let's say you need a long truss arm. Regularly, you'd need, say, 3 truss parts for that. With welding, you can weld those three parts together into 1 long truss part. It also creates a more stable craft, as you have fewer parts which means fewer points of failure, and also no more wobbly walls or springy girders.

There are some limitations to the welding however (This list is for the WELDED PART ITSELF):
- NO B9 PARTS (Rarely used for more than decoration)
- NO PROCEDURAL PARTS (Only procedural part I have is a wing I haven't used yet)
- NO INFERNAL ROBOTICS (I don't have it installed anyways)
- Multiple solar panels DO NOT FUNCTION
- Multiple landing legs DO NOT FUNCTION
- Multiple science parts DO NOT FUNCTION
- Multiple lights DO NOT FUNCTION
- Multiple docking ports DO NOT FUNCTION
- Multiple hullcams DO NOT FUNCTION
- Multiple antennas DO NOT FUNCTION
- WELDING ENGINES IS NOT ADVISED
- WELDING CREW COMPARTMENTS IS NOT ADVISED
I want a ship using B9 parts mainly, with that one wing, many many solar panels, legs, science parts, lights, docking ports, hullcams, antennas, and the engines
welded
to the crew compartments. Sound reasonable?




Posts

: 93


Join date

: 2015-02-19


Age

: 58


Location

: Someplace, probably planet Earth, maybe...



Notice - As of posting, list of Miobaran personnel is purely demonstrative.
ID System:

Format: HFT-NNNL-P

H is a marker for their state (EG, M for Miobar).
F is the first initial of the Kerbal's first name.
T is the "type" of Kerbal (IE, Pilot, Engineer, Scientist).
N is the Kerbal's "number" (IE, a count of Kerbals).
L is a 1 or 0 depending on if they are in a leadership position or not.
P is their "position" of the Kerbal (IE, Captain (C), Squad Leader (S), Soldier (I), etc).

---
Permissions in this forum:
You
cannot
reply to topics in this forum